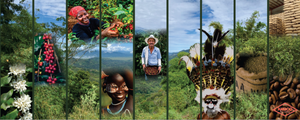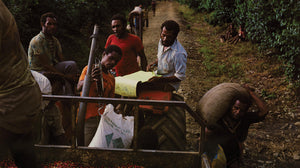 SUSTAINABLY SOURCED COFFEE
Today, many roasters and so-called coffee experts focus on style over substance.
They use the cheapest beans available with implausible quality promises. At Angco Coffee, good coffee is everything
FROM OUR FARMING COMMUNITIES
★★★★★

"Just the Best Coffee across the range"

Bill S.
★★★★★

We love the ETHIOPIA SELAZI. So dependable

Sally C.
★★★★★

Just finished our first cup of Blend 935 after a full morning in the garden.
Rich, stacks of flavour and delicious to the final drop.

Michele and Alan
★★★★★

"Big shout out to Angco Coffee, in the Monty's complex.

Great customer service by supplying me ground coffee to see me through Christmas, then assistance with a new coffee grinder.
How lucky are we to now have freshly roasted, high quality coffee in Highfields - so convenient. 

The flavours & blends are all great, but my favourite is Torassi ".

Marie
★★★★★

ANGCO has been instrumental in assisting our medical aid centre through us selling good coffee

 

Kipling Koguta,

Insinbunda, Uganda.
★★★★★

"Our community has benefitted greatly from us selling coffee to ANGCO"

Salento Coffee Farmers Coop,

Colombia
★★★★★

"Working with Mr Jones and Mr Veldsman has helped us significantly"

Zoto Coffee Collective, Zambia,

c/- Sabie, RSA
★★★★★

ANGCO has been making a difference in our standard of living and basic amenities for many years.

They get us better prices

Ake Poive,

Oliguti Village, EHP, PNG.
★★★★★

Mr Jones has helped so many coffee growers. He understands us

James Anukai,

Banz, WHP, PNG.